Uganda
UGANDA
Maharishi Secondary School for Girls is in Mbale, Eastern Uganda.  

 

The School opened as a Junior Secondary School in 2009. In 2013 the student body had grown to 85 students from Uganda and Kenya.

Also in 2013 the school gained full accreditation as a Senior Secondary school.

The school is becoming well known for the orderly behavior of the students and for three years in a row the Maharishi School girls have been chosen to represent all the local girls' schools at the International Women's Day celebration in Mbale.

In the Uganda National exams the school is demonstrating once again the effectiveness of Consciousness-Based Education: even students who come to the school with a low level of achievement in Primary to school become able to pass their "O' level exams.

This is remarkable in Uganda where Secondary achievement levels usually mirror Primary results. As part of the Consciousness-Based Educational system all the teachers and students practice Transcendental Meditation technique in the school twice a day before and after classes.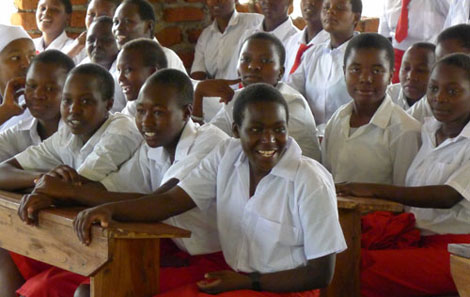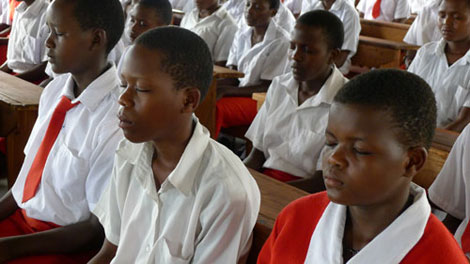 Above: Students at Maharishi School practice Transcendental Meditation as part of the school curriculum. Outcomes of this special program include higher grades, increased focus and memory, greater teamwork, and social harmony.
Below: Construction of new dormitories and classrooms will allow increased student enrollment.
UGANDA
EDAPO Primary School
Economic Development and Aids Prevention Organization (EDAPO) in Central Uganda has used the Transcendental Meditation technique to create more hopeful outcomes for some of the 600 HIV/Aids Orphans which it supports.
150 of orphan children, together with their foster parents, have learned the Transcendental Meditation technique.The result has been a positive transformation in the emotional outlook of the children and in their performance in their education.
EDAPO has started its own primary school where 120 children practice the Transcendental Meditation technique twice a day.
About 50 of the children under 10 practice a special "walking mediation" technique for younger children.The primary school is unusually orderly.
When the children first learned the Transcendental Meditation technique the area was suddenly so quiet that the neighbours came by to see if the school had moved!